Astral Radiator Stop Leak is a long lasting preventive and curative for your vehicle cooling system. This product is non-clogging and compatible with water based coolants and anti-freezes. It will also help prolong engine life, reduce road side breakdown and restrict fluid loss.
Other benefits include:
Prevents limescaling, porosity and neutralised acids
Defeats rusting - will also seal hairline cracks
Provides a fast acting and cost effective solution to most cooling systems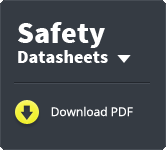 1) Run the engine until coolant is warm.
2) Shake can thoroughly and introduce the liquid into the cooling system via the radiator cap or top hose.
3) Reseal the system.
4) Run the engine, allowing seal to form. Replace coolant, if required, when cool.