Astral Non-Silicone Release Agent (non chlorinated) is a vegetable oil based release agent and sprays to give a quick drying solvent and oil blend.
The products is also suitable for a wide range of moulding up to 220°C. It is easily removed by ordinary washing, facilitatitng further product conversion; e.g. metalising, lacquering, printing etc.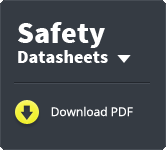 Shake can thoroughly before use.
Ensure the surface is clean and dry. Spray from 20-30cm a light coating uniformly over the mould surface. Repeat as necessary.
Note: avoid spraying onto hot surfaces or near naked flames as this product contains high level of flammable material and spontaneous combustion will occur at 230°C.