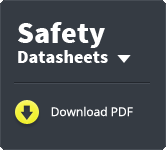 Now even more concentrated!
V Kleen 8 is a heavy duty, non-irritant, caustic free pressure wash additive. V Kleen 8 is specially designed to be as safe and effective as possible on vehicle paintwork when used in Hot Water Pressure Washers. V Kleen 8 is a silicate-free blend of alkalis, water softeners, emulsifiers, and corrosion inhibitors to make it our No 1 choice for the removal of traffic film, heavy grease and dirt from vehicle bodywork, engines and chassis.
Recommended for use through a hot pressure washer, at a maximum temperature of 70??C. For machine use, introduce directly into the detergent tank, either neat or prediluted, and adjust machine controls to give concentration at the nozzle of 25 to 130:1 depending on level of water hardness and soiling. When using a pressure washer, the detergent should always be applied from the ground upwards and rinsed off from the roof downwards. When used manually, V-Kleen 8 should be diluted with water up to 100-1 depending on degree of soiling and agitated with brush before rinsing with clean water. When pre-spraying, dilute a minimum of 1:5 and apply with Astral Mini Jet or Pressure Sprayer.